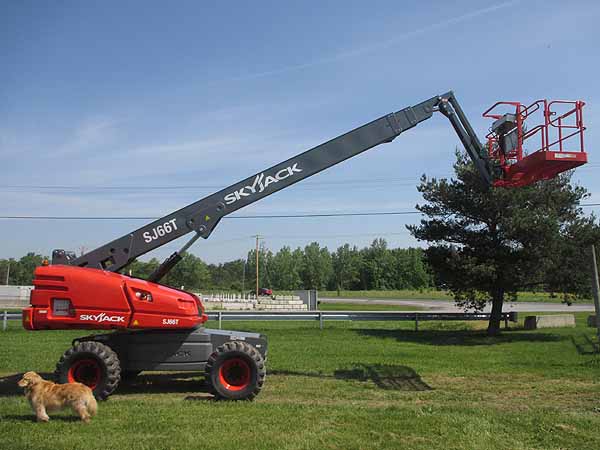 Earlier this year our company purchased it's first SkyJack SJ66T boom lift.  The SJ66T is a 66 ft telescopic boom with a jib similar to a JLG 660SJ or Genie S-65.  There's a lot to like about the SkyJack.  It seems to be put together well and has been a reliable unit for us.  Unsurprisingly the controls are different than a JLG or Genie but most people find them easy to get used to.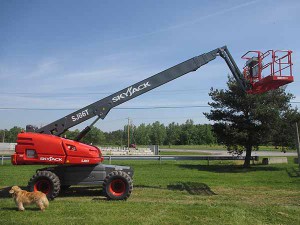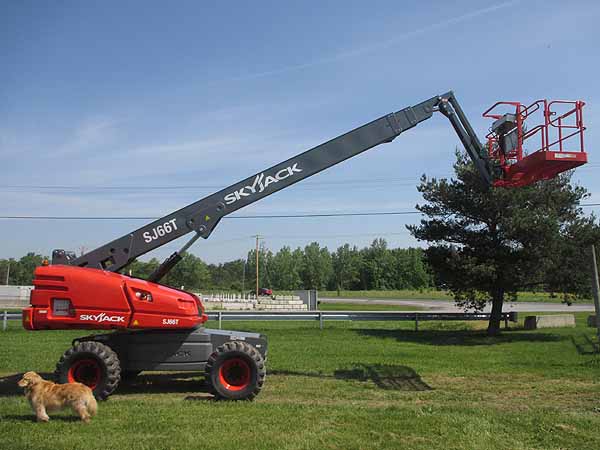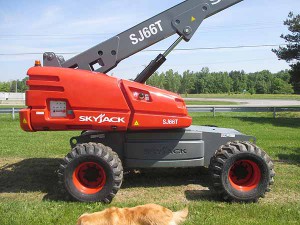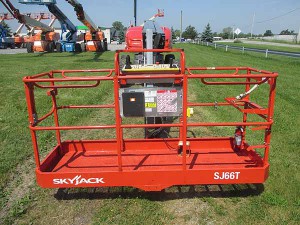 The standout feature of the SJ66T is the drive system.  The SkyJack has true axles with the rear axle including an electronic locking differential and the front axle an automatic limited slip system.  From our brief experience the system appear to work very well.  If I had a very muddy job site to work at I'd strongly considering purchasing or renting a SkyJack SJ66T.  The only drawback of the drive system is it will probably cause a little more damage on lawns and finished surfaces.  We can even notice it while driving across our gravel yard.  Think a 4 wheeler locked into 4 wheel drive on a stone driveway and you've got a good idea of the situation.
The biggest drawback we can see of this SkyJack is its weight.  Our SJ66T is listed at over 28,000 lbs which is a bit heavier than a JLG 660SJ and considerably heavier than a Genie S-65.  Anyone on a construction site knows that weight can be our enemy on a rough construction site.