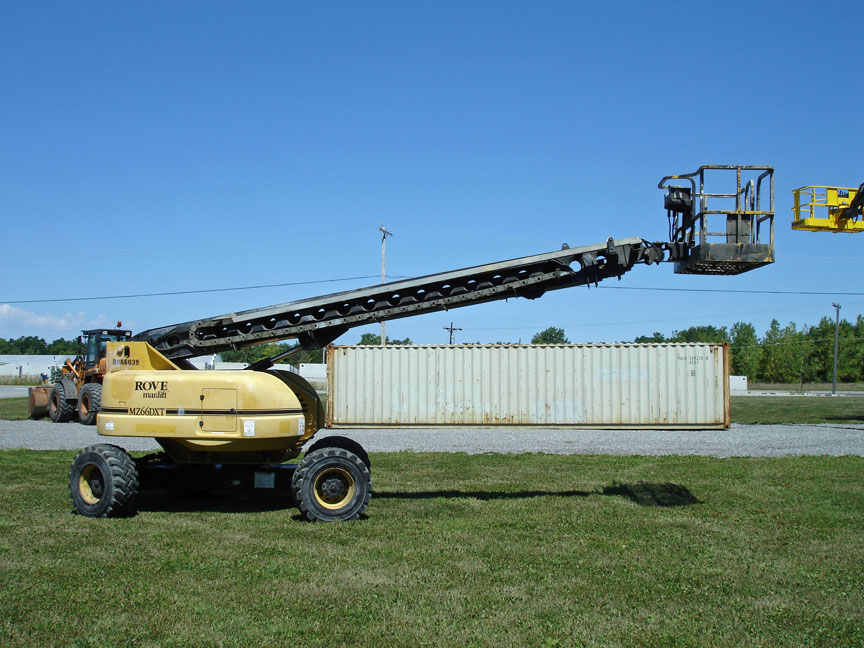 The lift industry has consolidated a lot over the last 25 years.  At one point we had Condor, Genie, Grove, JLG, Marklift, MEC, Simon, SkyJack, Snorkel, Strato-Lift, Terex, and UpRight, and those are just the North American brands.  As of today that list is narrowed down to Genie, JLG, MEC, SkyJack, and Snorkel.
It can be very tempting to purchase lifts from one of the defunct brands but their are risks.  The biggest reason you'd buy one of these is price.  A Condor, Marklift, or Simon will bring a tiny fraction of the equivalent JLG or Genie even if they're in perfect condition.  Even Grove which still has a quality name for cranes but exited the lift business in the early 2000's bring far less than the top brands.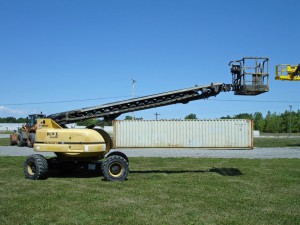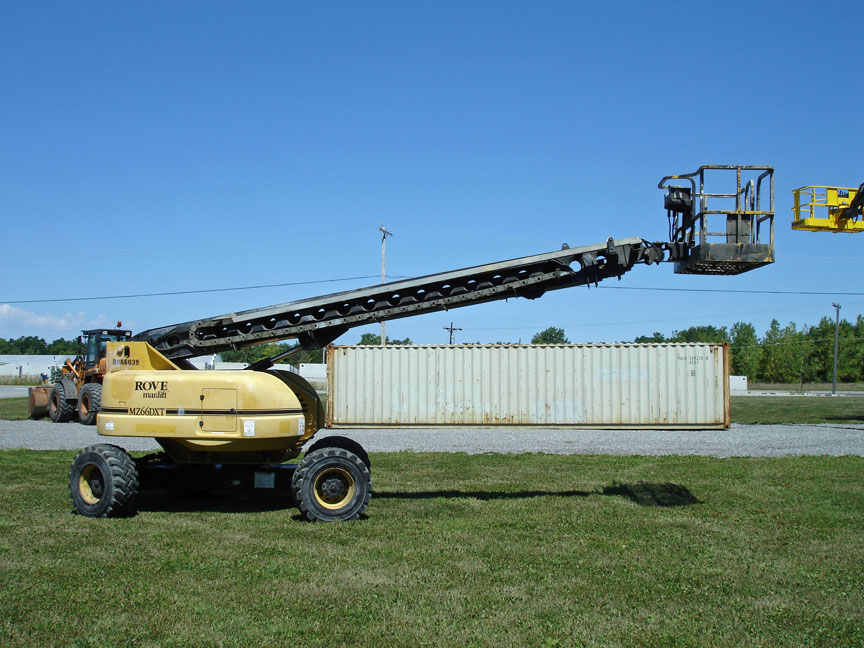 By far the biggest risk is the availability of parts.  Standard services are seldom an issue because engine parts tend to be generic but needing anything unique to that lift might mean a long wait.  This is particularly true if it's a model that was uncommon.  Aftermarket parts suppliers are more likely to stock a part for a model where 10,000 were produced compared to one where 1,000 were made.  It's not at all uncommon to have someone scrap out a lift from a defunct brand when a major repair is needed because the cost of parts just can't be justified.
The other big concern is technical support.  If the brand is defunct there are of course no longer dealers for it.  If you are able to find a shop to work on it then it's unlikely they'll be able to get troubleshooting support beyond the manuals and occasionally even those are difficult to find.
So if you see a mint condition Grove or Marklift at the next auction should you buy it?  That probably depends upon how lucky you feel.